Who We Are.
Located in central Birmingham at Centenary Square, Ice Skate Birmingham gives you the opportunity to enjoy a session ice skating this winter. Year on year, we have been voted one of the best outdoor ice skating rinks in the UK.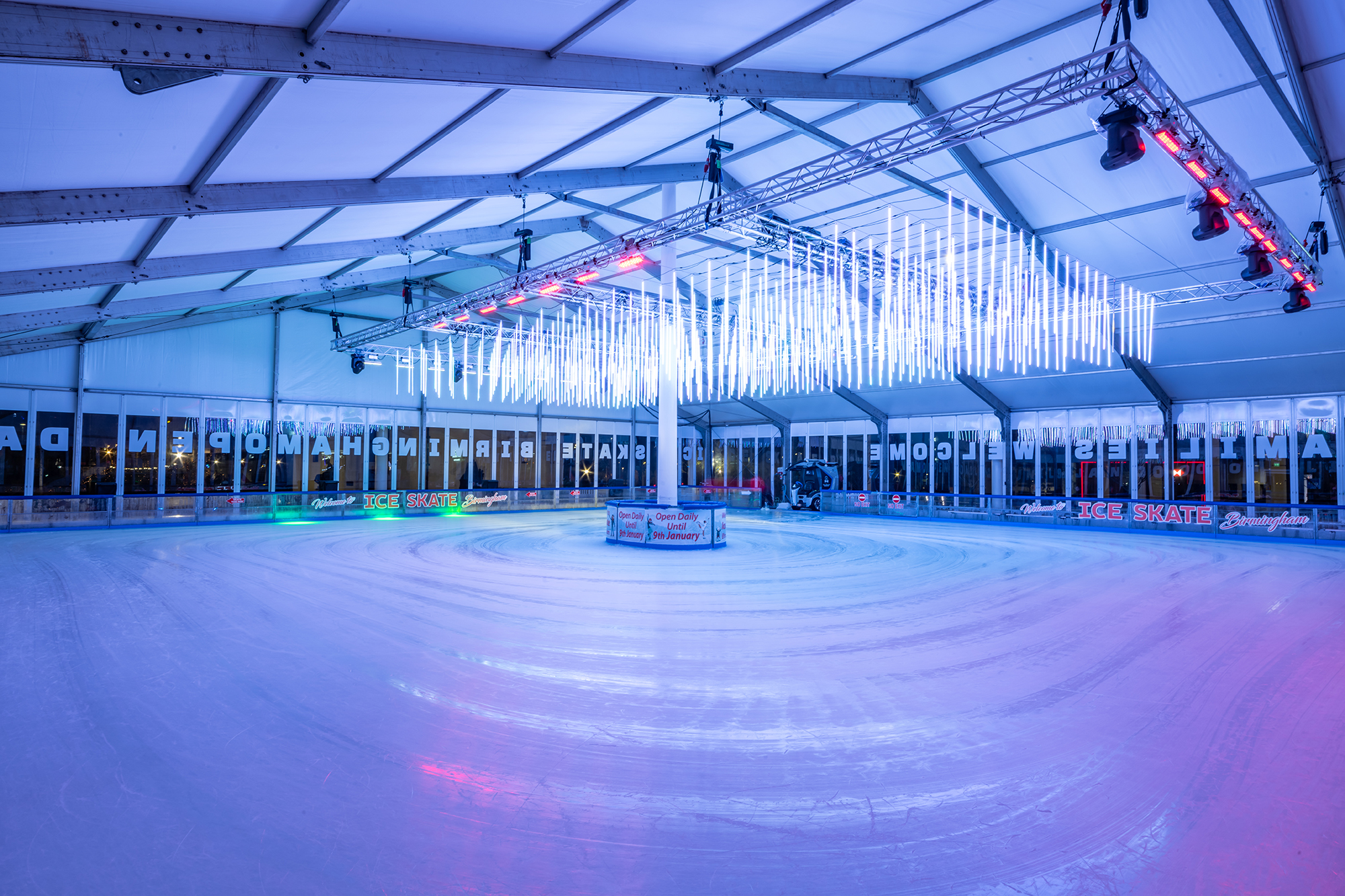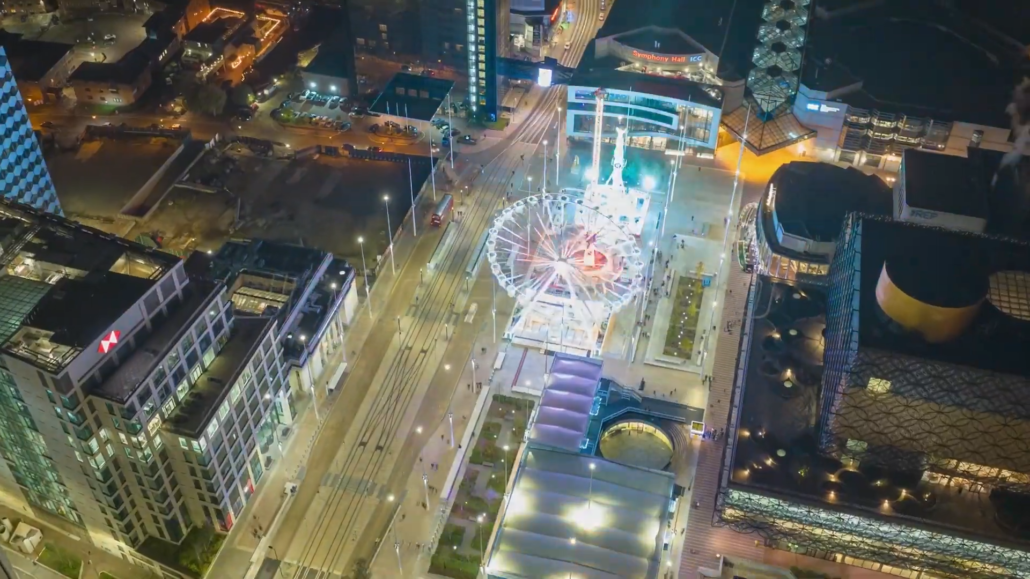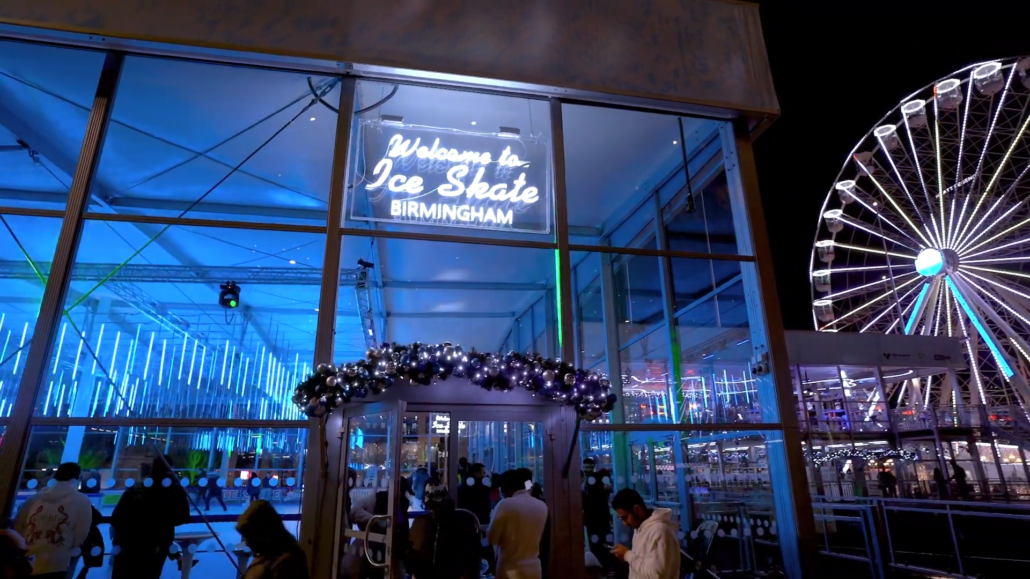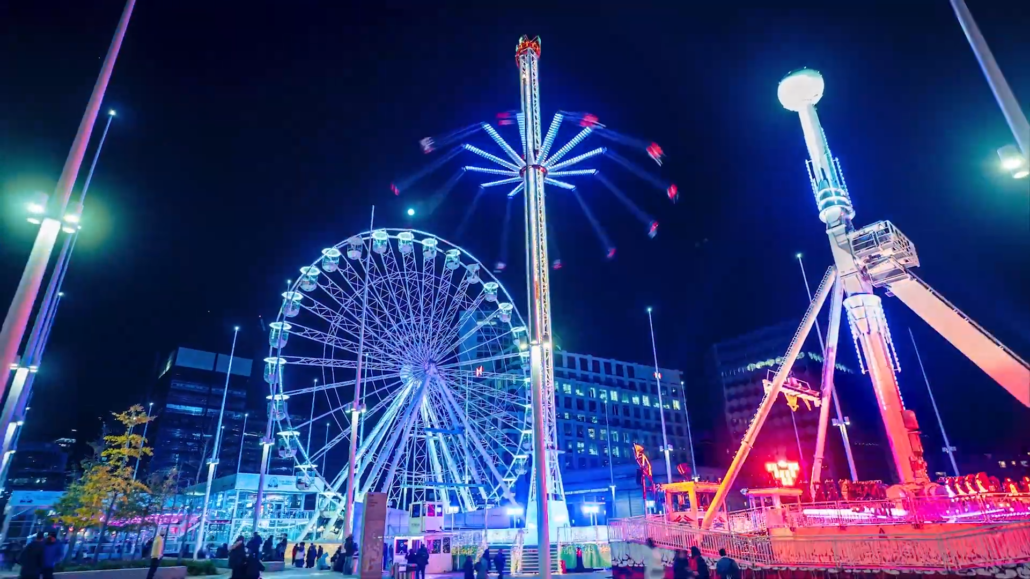 Ice Lounge and Bar
In 2023 we have an amazing Ice lounge and Bar.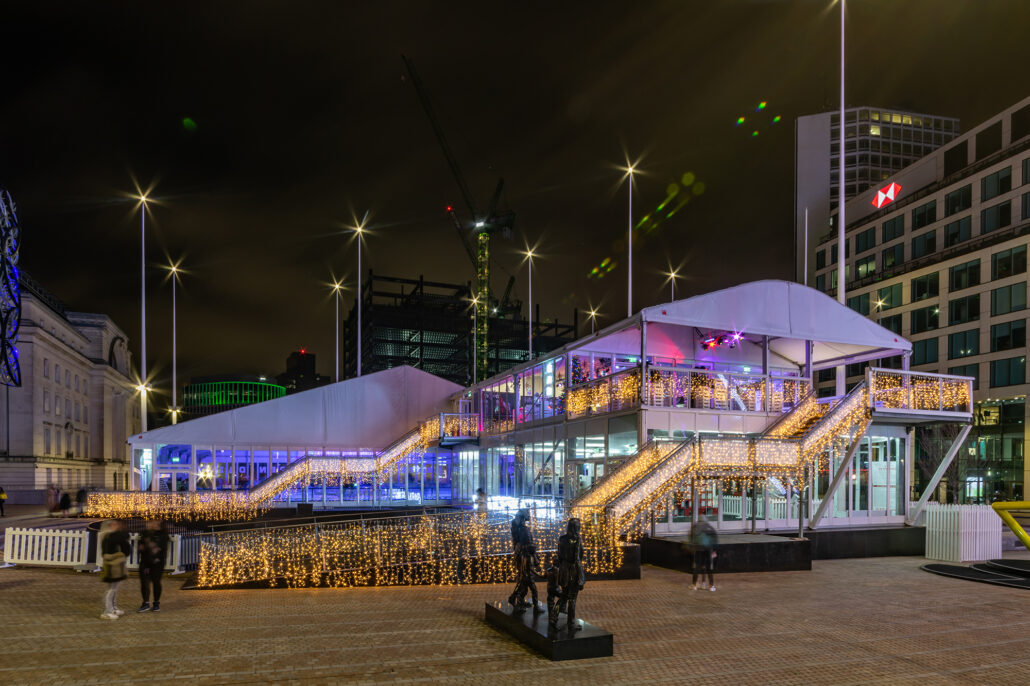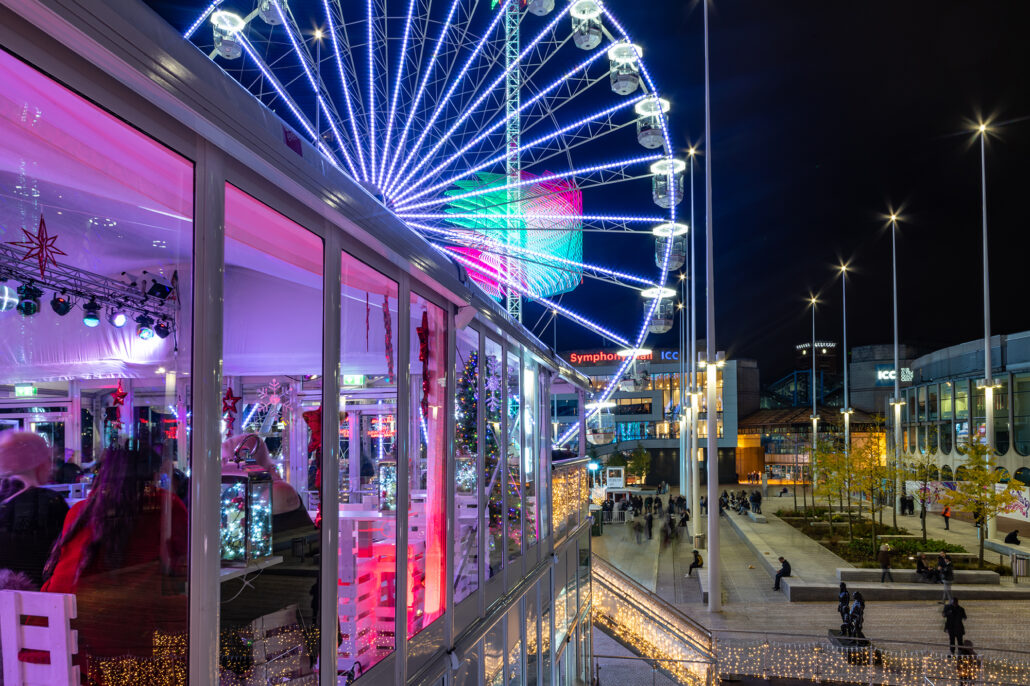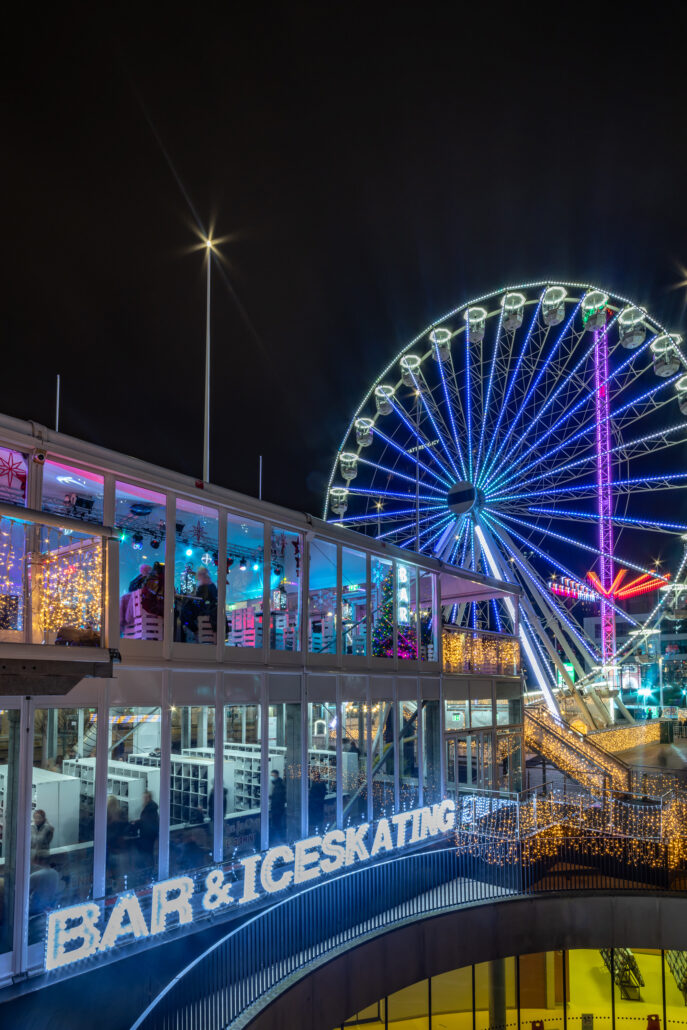 No Matter The Weather.
The weather can be unpredictable, so this year to make sure everyone has a great time come rain or shine, the ice rink will be weatherproof! A roof will cover the entire rink to keep you covered from any rain or snow that may fall! There is no need to delay booking your tickets based on the weather forecast and potentially missing out on your preferred slot! Nothing can rain on your parade this year so book NOW!
Great Views.
Our big wheel provides tremendous views of Birmingham! Looking directly over the ice rink, the wheel will take you high in the air, looking at the people ice skating below. Click the link below to see some great photographs and videos of the fun you could be getting up to.
The ice rink and big wheel are completely wheelchair accessible
You can go on the ice in your wheelchair so you will not miss out on the fun!