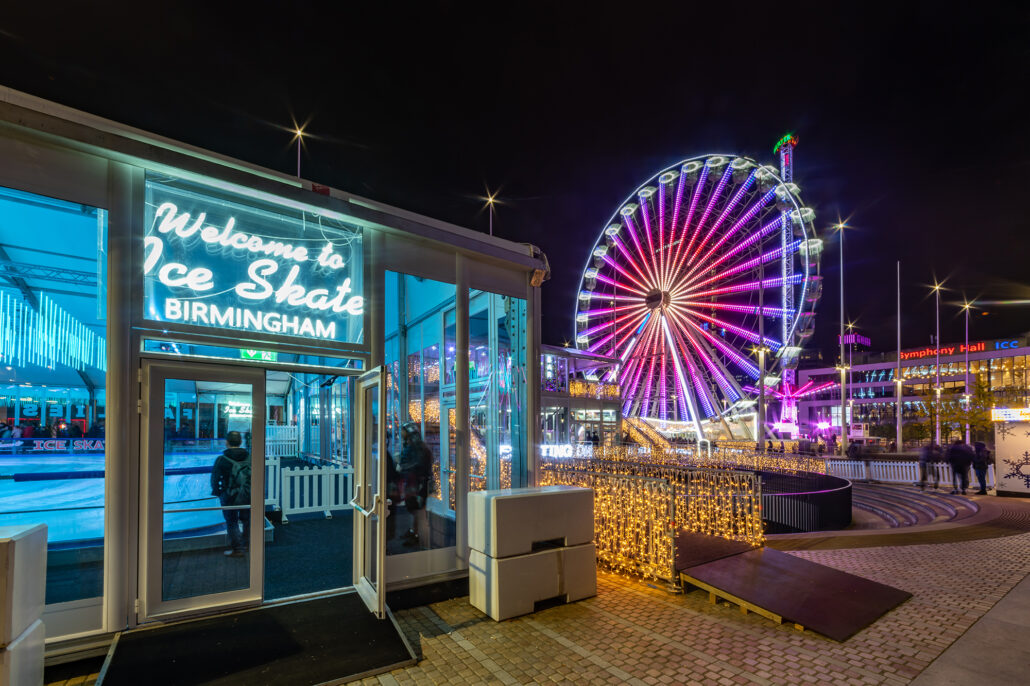 A chance to have your brand advertised in one of the most prime locations in Birmingham; attracting a high volume of pedestrian traffic which includes visitors to the major city attractions such as the Birmingham Repertory Theatre, International Convention Centre (ICC), Symphony Hall, Barclaycard Arena (previously known as the National Indoor Arena or NIA), National SEA LIFE Centre and large seasonal events like the German Market. One of Birmingham's premier areas – Broad Street attracts weekly visitors to their fashionable bars, clubs and restaurants.
Your Branding On Display 24 hours a day, for 7 weeks in Birmingham's Best Advertising Position
With a population of 1.8 million* people – in 2014 a record 34 million visitors came to Birmingham and recorded figures suggested a spend of £5.34 billion, showing Birmingham to be a key part of the UK.
Birmingham has become a world-class tourist destination and with the largest Christmas market outside of Germany being held here and attracting more than 2.8 million visitors with its popularity growing year on year, this opportunity needs your full attention.
The Frankfurt Christmas Market and Craft Market brings so many people to Birmingham and the German market begins by the Bullring on New Street heading towards Victoria Square and onto Ice Skate Birmingham.