To Apply Visit Ice Skate Birmingham (DATE TO BE CONFIRMED) and ask for Emily. Due to the number of people sending in CV's we are asking people to make the effort to come and meet us.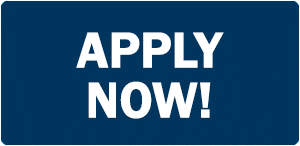 Are you looking to make some extra money on the run up to Christmas in a fun
And friendly atmosphere?
Ice Skate Birmingham has become a landmark event in the city center and are
looking to recruit new team members over the busy and bustling festive
Period to join this fantastic annual attraction.
We are looking for applicants who are well presented with excellent customer service skills and a professional manner. We provide all the training you need so previous experience is preferred but not essential for any of the following roles. Please note all positions require availability at weekends and holidays.
The following are customer-facing roles:
Cashier - polite manner, excellent communication and customer service skills are essential.
Ride Attendant - We are looking for fun, chatty outgoing individuals to work at a busy Christmas attraction to operate our equipment Candidate must be great with customers of all ages while safely operating and supervising people on the equipment.
Bar Staff - Serving food, beverages, and attending to guests with a Polite manner, sensible approach and hard-working outlook required.
Ice Marshalls - Must be competent skaters as this role requires you to spend time on the ice monitoring and supporting visitors to the rink.
Boot Room Exchange - no skating experience required as this role requires
you to exchange visitors footwear for ice skating boots
Requirements:
Excellent communication and customer service skills.
Applicants must have a UK work visa and/or a UK National Insurance Number and be willing to work in an outdoor winter environment.
There will be limited spaces for more popular positions, so apply today by downloading and filling out the form below to avoid disappointment!
For all applications, please send the completed form and a recent photo of yourself to jobs@iceskatebirmingham.co.uk OR E-mail us your CV and we will respond in due course.
Thank you for your time.