Coca-Cola Christmas truck in Birmingham Saturday 15 and Sunday 16 December 2018
#HolidaysAreComing The Coca-Cola Christmas truck is coming to Birmingham, Saturday 15 and Sunday 16 December 2018.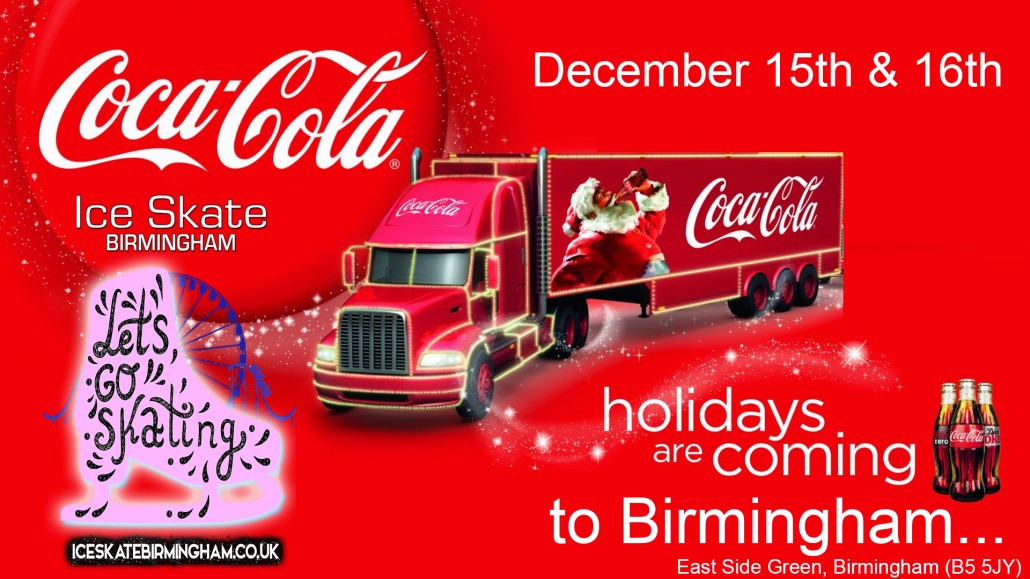 The location this year is again with Ice Skate Birmingham which is fantastic news and also adds to the magical spirit in Birmingham making this location one of the favoured in the UK.
Now in its eighth year in the UK, the Coca-Cola Christmas Truck Tour has travelled more than 737,000 miles bringing festive joy.
The magical 'Holidays are Coming' jingle has grown to become something that for many marks the official start of Christmas.
Coca-Cola is also pushing heavily recycling and providing bins to help with their Global World Without Waste pledge – to collect and recycle a bottle or can for each one sold by the year 2030.
You can find out more about the Coca-Cola Christmas Truck Tour 2018 here:- https://www.coca-cola.co.uk/trucktour2018