Coca-Cola Christmas Truck in Birmingham 2017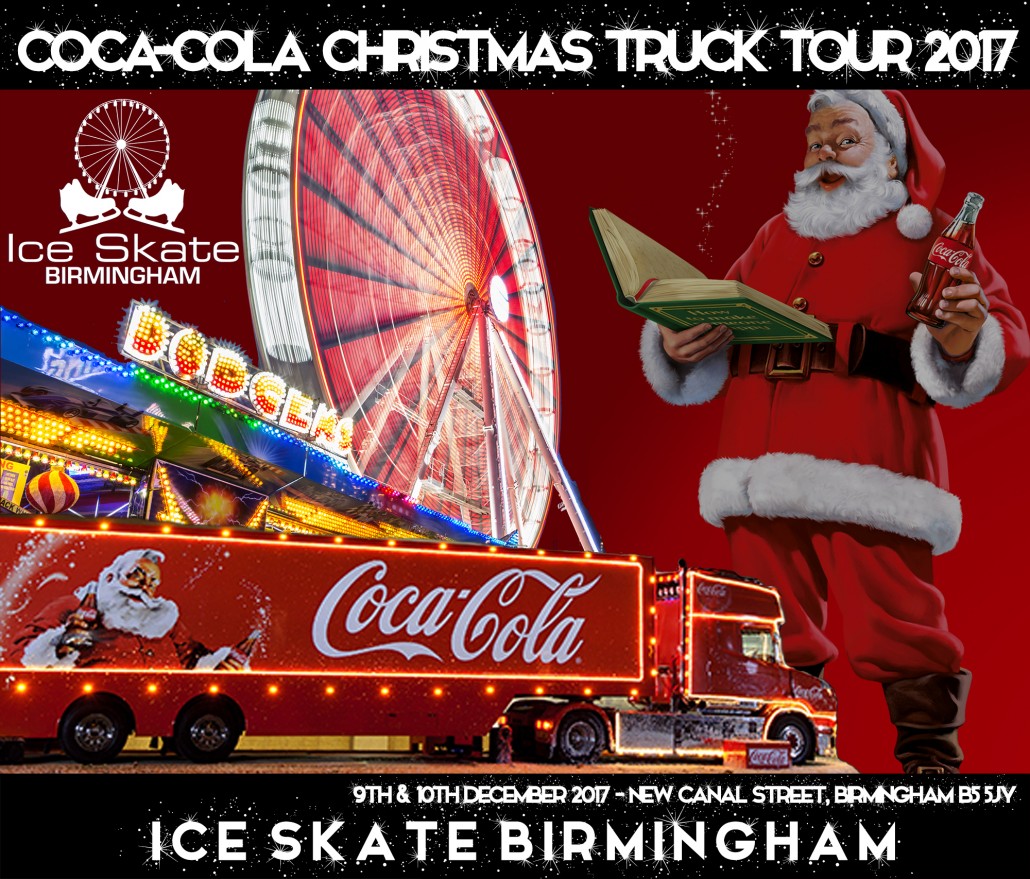 HOLIDAYS ARE COMING TO BIRMINGHAM
Coca-Cola Truck Tour 11:00 AM – 7:00 PM December 9th and 10th 2017
The Coca-Cola Christmas Truck has been a celebrity for decades and is coming to Birmingham at Ice Skate Birmingham for 2017.
Coca Cola Christmas Truck in Birmingham 2017
The Coca-Cola Christmas Truck is coming to Birmingham for 2017 on December 9th and 10th at Ice Skate Birmingham at East Side Green.
This year will be amazing as dusk sets in Birmingham with the Big Wheel lighting up the Brummie skyline. On this magical weekend the trucks special animation will provide possibly the best views ever of the Coca-Cola truck and the crowds of seasonal celebrations with Ice Skating and the magic Coca-Cola brings to Christmas makes this a weekend you do not want to miss.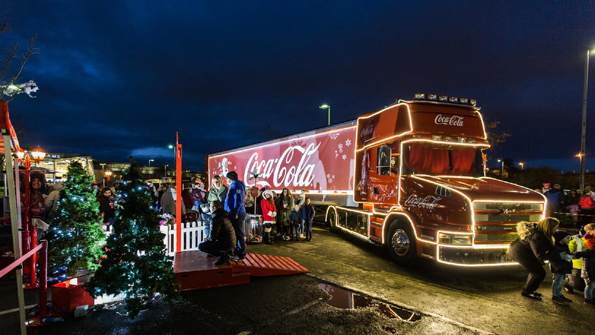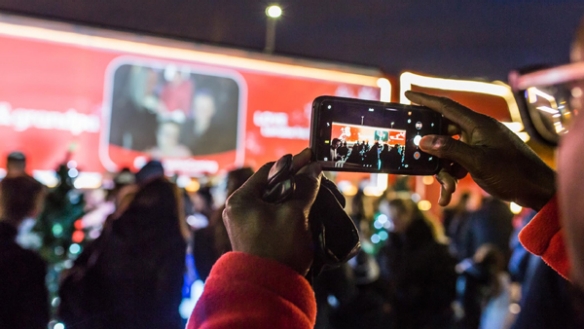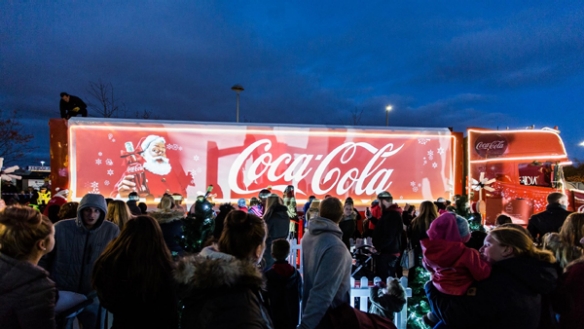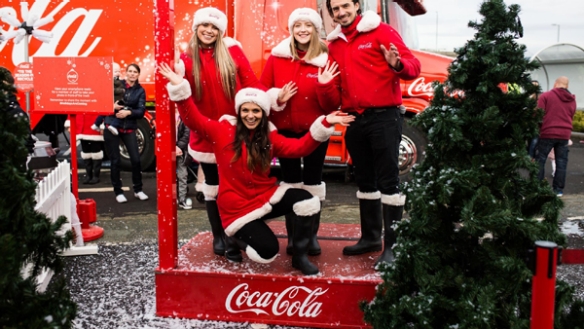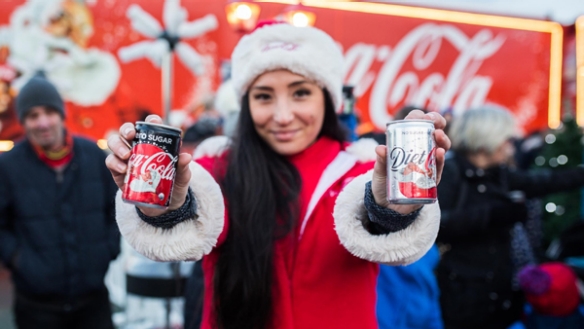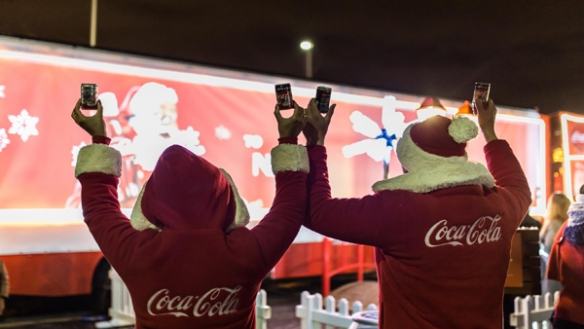 ---
Coca-Cola Christmas Truck Facts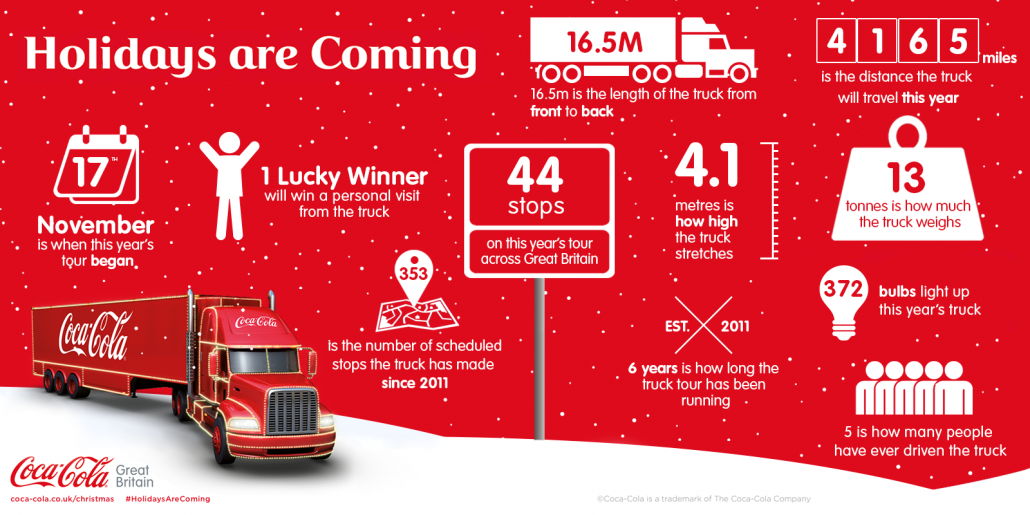 • It has travelled over 730,000 miles – the equivalent of 29 times around the world
• Twinkling its 8,772 fairy lights and playing the iconic 'Holidays are Coming' jingle.
• Only 5 people have ever driven the truck
• The truck weighs 13 tonnes
• The length of the truck 16.5 metres long from front to back.
• The truck stretches to 4.1 metre high
• There are 372 bulbs on this year's truck
• The Holidays Are Coming advert is 22 years old this year! #HolidaysAreComing
Aedamar Howlett, marketing director for Coca-Cola Great Britain said: "Coca-Cola is synonymous with the Christmas season and it's no secret that our much-loved Christmas Truck Tour marks the unofficial countdown to Christmas. We can't wait to start spreading holiday cheer and we are excited to announce a brand-new route for 2017 – which brings a sprinkling of festive magic to fans across the UK."
---
Commercial 1995 Christmas Advert
Commercial 2016 A Coke for Christmas
Commercial 2012 Catch starring NE Bear Coca Cola
Commercial 2010 Coca Cola Shake Up Christmas
Commercial 1995 Coca Cola Christmas Truck